Columbus Community Hospital signs on as one of the newest sustainability partners for LifeBridge

LifeBridge Nebraska recognizes Columbus Community Hospital, who has made a 5-year commitment supporting the peer-to-peer physician coaching program. Physician wellness is a priority for Columbus as they understand physicians who are well provide the best care possible to their patients, leading to better health outcomes.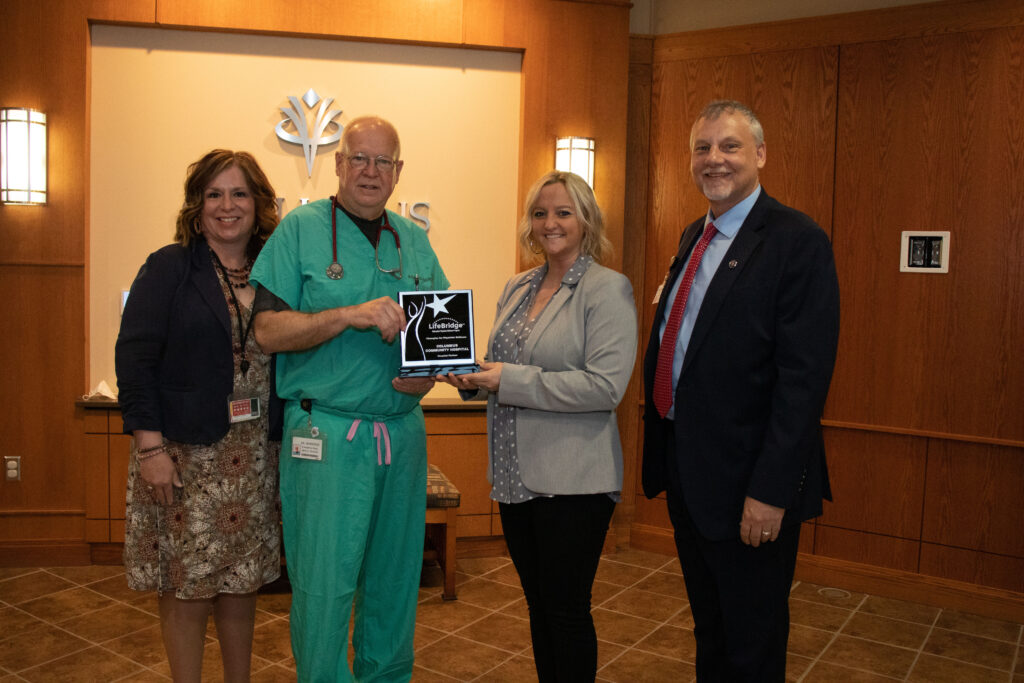 "LifeBridge Nebraska is a timely and essential program that cares for those who often overlook their own needs as they care for others. By providing free, confidential peer-to-peer coaching, LifeBridge gives physicians an outlet to seek guidance, discuss stressors and  improve their own well-being." said Kurt Kapels, MD, FACP. "This program will ultimately benefit both providers and patients alike."
LifeBridge aims to prevent the onset or stop the progression of burnout among our Nebraska physicians. Coaching benefits physicians who are experiencing symptoms of burnout all the way to those who are satisfied with their job but looking for more career fulfillment. By providing physician coaching services, physicians now have a free and confidential resource to work through stressful issues and build skills to help overcome them in the future.
Dr. Mark S. Howerter, MD and Columbus Community Hospital ED Medical Director shared "It is not news that being a physician is stressful, but it also has great rewards and can be very fulfilling. However, the constant stress, despite rewards, can grind a person down over time. In my 37 years as a physician, I have concluded most physicians I know are well above average in terms of resilience, but none are indestructible. Most are prone to "soldier on" despite numerous frustrations from multiple sources and do not properly address these stressors. LifeBridge Nebraska is an organization designed to give Nebraska doctors a sounding board or offer advice when dealing with their own stressors, or perhaps suffering from burnout. I am happy to say Columbus Community Hospital is partnering with LifeBridge Nebraska to support our staff physicians as the need arises. Happier physicians are more effective physicians, which helps everyone."
LifeBridge thanks all of their sustainability partners who make a commitment to physician health and well-being. For more information on the program or becoming a partner, contact LifeBridge program coordinator Lindsey Hanlon at (402-413-2060) or lindseyh@nebmed.org