LifeBridge Nebraska Medical Director to present at the 2022 FSPHP Conference in New Orleans.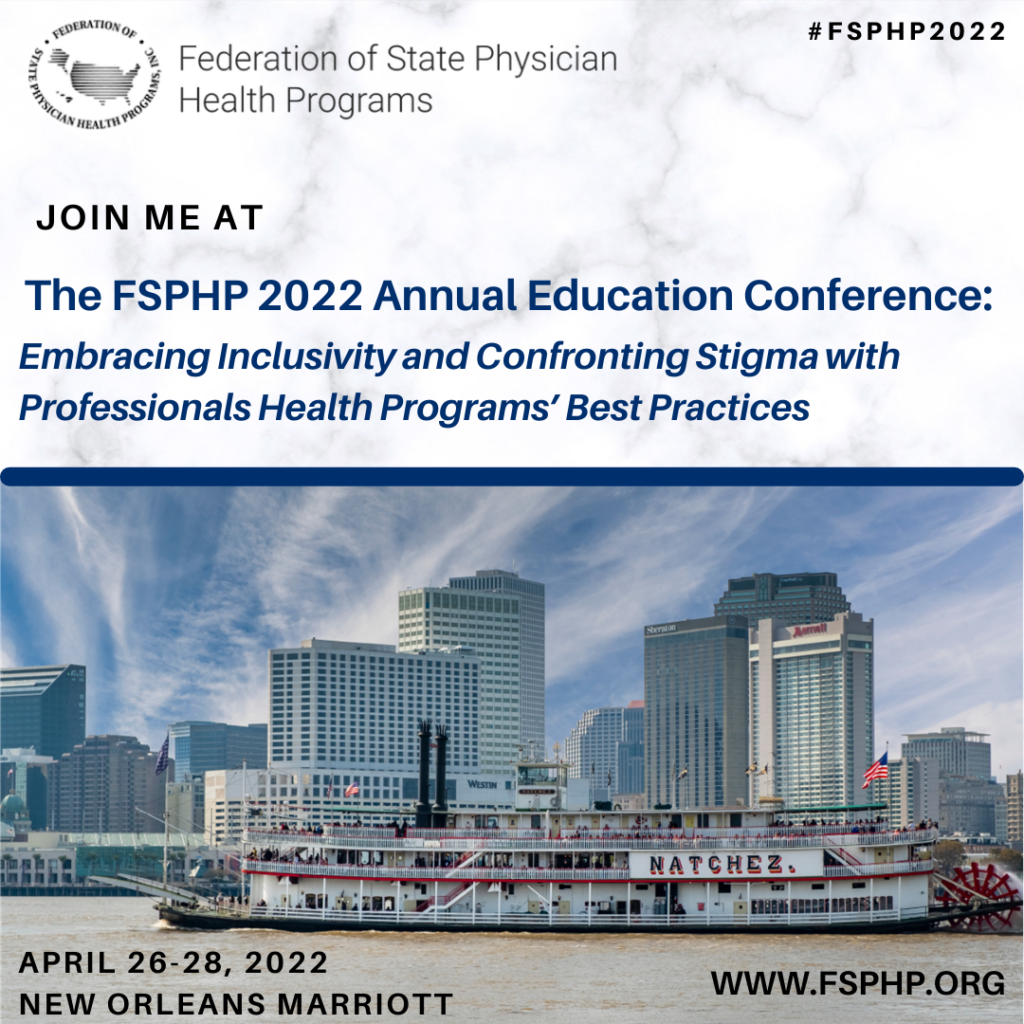 LifeBridge Nebraska medical director Dr. Todd Stull, MD, will be presenting a poster presentation at the upcoming 2022 Federation of State Physician Health Programs (FSPHP) annual education conference.
The conference centers around education relating to physician health programs. Physician health programs coordinate evaluation, treatment, and continuing care monitoring of physicians suffering from addictive, psychiatric, medical, behavioral, or other potentially impairing conditions. While Nebraska does not have a physician health program, LifeBridge provides upstream prevention to mitigate factors contributing to stress, burnout, and other behavioral health issues. Dr. Stull's presentation will focus on the history of LifeBridge Nebraska, the process for physicians accessing the peer-to-peer physician coaching, and highlight successes and plans for the future of the program.
LifeBridge Nebraska is a unique prevention approach that uses physician coaches in a peer-to-peer format. The program was created by physicians for physicians in attempt to support the wellbeing of Nebraska's physician workforce.
To learn more about the LifeBridge Nebraska program, contact program coordinator Lindsey Hanlon at (402) 413-2060 or lindseyh@nebmed.org