Join us for National Walk at Lunch Day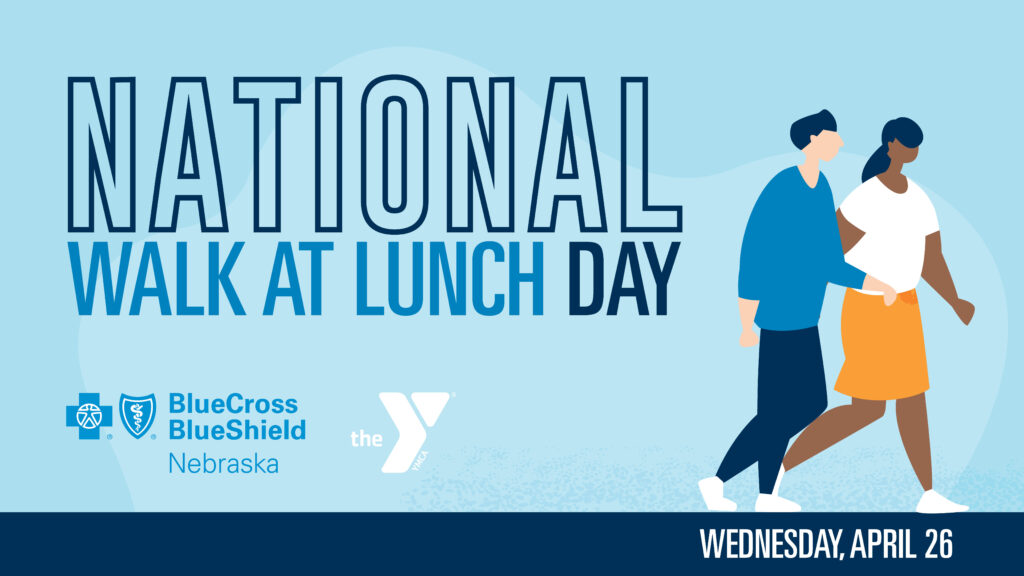 Want to make a difference while focusing on your well-being? Get ready to lace up your sneakers! LifeBridge Nebraska is partnering with Blue Cross Blue Shield of Nebraska (BCBSNE) and joining organizations across the state in striding toward better health and a stronger community on Wednesday, April 26, for National Walk at Lunch (NW@L) Day.
BCBSNE and local YMCAs host NW@L Day annually to encourage the community to walk for 30 minutes any time, any place. Going for a stroll even provides health benefits, like improving your coordination and bone strength.
To participate, mark your calendars for NW@L Day and get moving for 30 minutes.
By joining the fun, you'll add more movement to your day while supporting a nonprofit making a difference in the community. BCBSNE will donate $5,000 to Special Olympics Nebraska if 10,000 people take the NW@L Day pledge. Additionally, one lucky participating school will win a $1,000 grant for its physical education department.
We hope you'll join us in making a difference while working on your fitness! To register yourself or a group, visit the BCBSNE NW@L Day page.